| | |
| --- | --- |
| Page title | Furniture Design Trends - Fluted Glass Accents |
| Meta description | Regarding interior design trends, fluted glass furniture is back in the spotlight. Accents of textured glass are one of the top furniture trends of 2023. |
| Keywords | furniture design trends 30, interior design trends 320, furniture trends 2023, fluted glass furniture 30, current interior design trends 70 |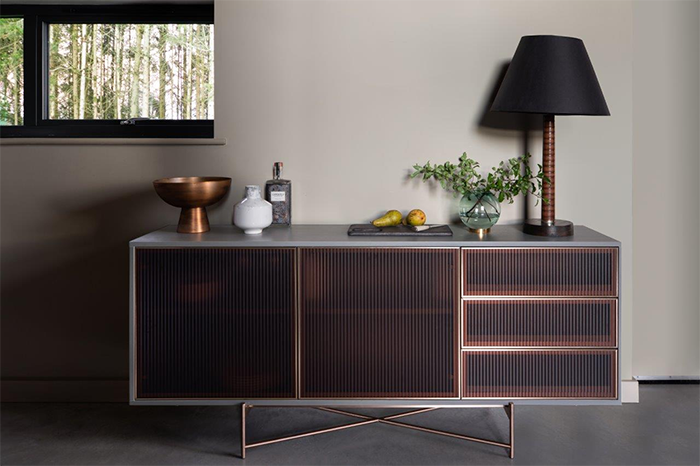 Furniture Design Trends - Fluted Glass Accents
Fluted glass furniture is having a real moment as a must-have for modern interior design. Fluted glass accents are the way to go if you are looking for one of the hottest furniture trends of 2023. The beautiful lines of fluted glass look stunning when paired with smooth oak and sleek metal frames. Our contemporary furniture uses this mix of chic design elements to create gorgeous home decor. Here we explore this fantastic furniture design trend and tips on using these stunning materials in your home.
Fluted Glass Furniture Trends of the Past
The use of ribbed or fluted glass is one of the most popular current interior design trends. However, the use of this medium on furniture was also widespread in the past. Mid-century modern furniture pieces often mix different materials to create beautiful yet functional items.
The designs would be streamlined with a focus on minimalist design. The fluted glass furniture usually had accents on drawers or cupboard doors, so it was most popular on drinks cabinets and sideboard buffets.
Art deco furniture of the 1920s and 30s featured geometric designs and striking materials. It would often have similar shapes to mid-century modern design but would have much more detail. Motifs and embellishments were used to add glamour.
Whether it was living room storage or dining room tables, the pieces from this design trend were intricate and sophisticated. Fluted glass furniture from this time would usually feature amber-coloured glass panels.
Furniture Design Ideas - Fluted Glass
A wide choice of fluted glass furniture is available, so you will find one you love if you want to make the most of this current interior design trend. If you are looking for the perfect bedroom furniture or a dining set, you can find the fluted glass furniture for you. The most popular colours include
Smoked Grey Fluted Glass.
The striking look of grey fluted glass is gorgeous on modern furniture. You will find this chic material applied to drawers or cabinet doors. When contrasting with the white laminated oak, the fluted glass on this Adriana Grey and White Bedside Chest is just stunning!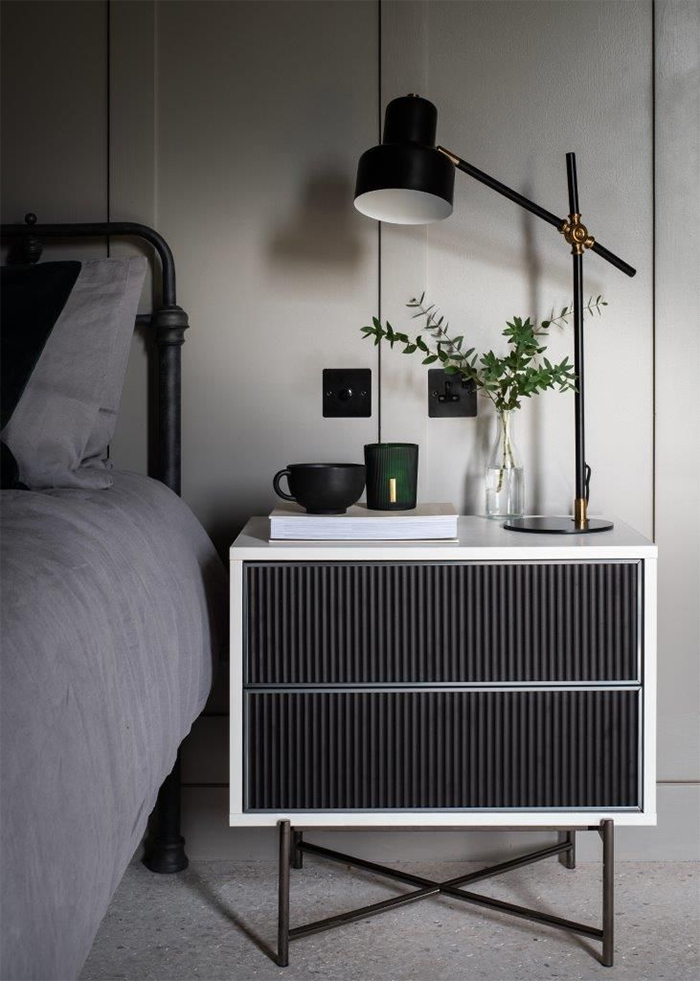 Fluted Glass in Amber Bronze.
One of the most beautiful choices for interior design for modern homes is amber bronze fluted glass. The light glints off the glass in jewel-like tones that will create a beautiful centrepeice in any room. The Grey and Amber Glass Large Buffet Sideboard is great for a dining room, living room, or hallway.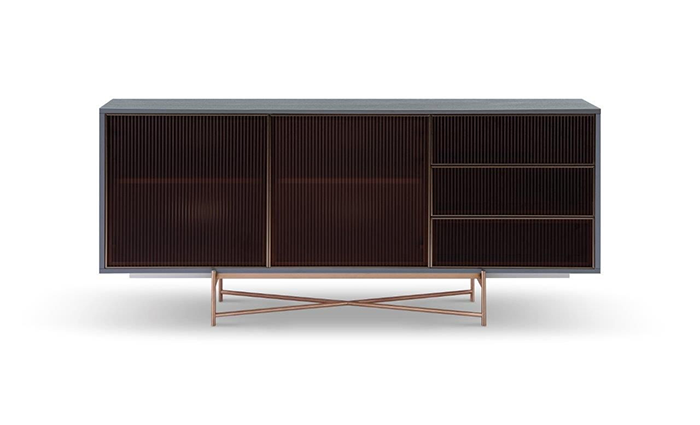 Styling Fluted Glass in Your Home
The tactile and appealing look of fluted glass is utilised on many items. Home decor pieces, including fluted vases and lamps, are a simple way to add this style to your home. Using this interior design trend in a small but creative way allows you to add a timeless piece to your home, such as the Adriana Large Buffet Sideboard Even when used sparingly in just a small section of the furniture fascia, it creates an engaging accent to the piece making it stand out.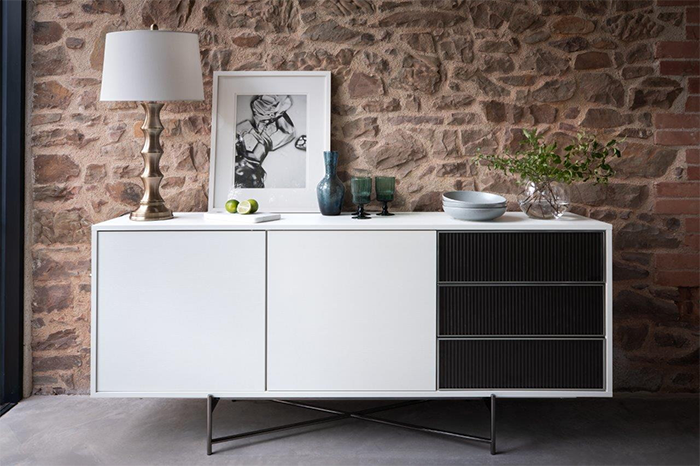 Fluted glass furniture is one of the interior design trends suitable for many home design styles. You can choose one high-quality piece for your living room or buy a selection to create a cohesive design.
As with any furniture trend, craftsmanship is vital. Any item you choose must have a refined finish and be manufactured to the highest quality. It may cost a little more but think of this as an investment. It's an investment you can enjoy while creating the luxury home style you have always envisioned.
The Adriana collection is a perfect example of fluted glass combined with smooth and sleek oak. You can find a variety of fluted glass furniture for any room in your home in this modern furniture range.
---
Post time: Nov-18-2022